Kanarieboekjes – Canary Books 1940-50
>Wunderkammer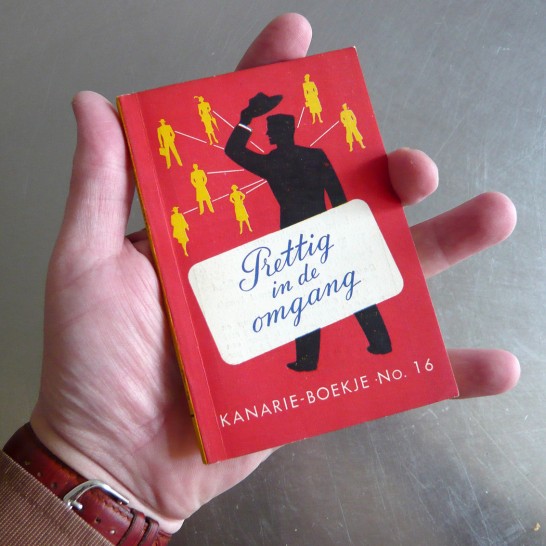 Unique, moralist albeit humorous small books published between 1940 and 50's by the Succes Institute, The Hague. The characteristic 'how to become successful' type of content may be associated with the post-war reconstruction realm. Based on the eight copies I have got (of a total of 261 titles!): 85 x 125 mm, 64 pages.
The back cover is yellow, having a white canary in the centre, sporting a red five-pointed star and a (sometimes attributed) quote.
The cover designs are characteristic for the artisan design practice of the era: simple, spot colour separations with commercial-style lettering.
Titles of the covers shown:
16 Nice company
162 How to make money in your spare time
174 How to be a successful salesman
185 How to calculate quickly
205 How to succeed by using the power of imagination
239 Be your own electrician
242 How to get the ham out of the mast
246 How to get good ideas