Print from industry and trade 1890-1940; letterheads (billheads)
>Collection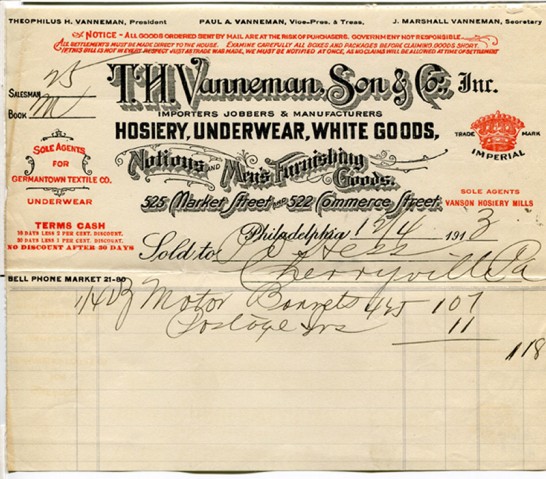 This is what Tschichold became angry about, otherwise referred to as 'Coca Cola lettering'. I can't help it but I love it. It is rich, beautifully crafted, using modern reproduction techniques, predictable yet radical because it's creators went through a lot of trouble before they finished their artwork.
Letterheads are rescued because of their main function: being invoices. Financial records were kept for ages or just forgotten. Unlike the Netherlands, countries like Belgium and France have never seen excessive clearing of attics and derelict office- and/or commercial premisses. Every once in a while some files pop up. Files, loaded with the pride of once successful entrepreneurs: beautiful letterheads containing the source of their success: converting added value in hard currency.
Luckily a growing number of French and Belgiums know that these often worn and torn files are worthwhile keeping – trading that is. Over the years I have been able to collect some of these trade documents. I have categorized them in 'bird's eye views', containing illustrations of factory buildings, 'products', depicting products made by the holder of the brand and 'abundant lettering' which, after mentioning 'Coca Cola lettering' should speak for itself.
While trade catalogs and pricelists have a similar attractiveness, invoices have something extra: traces of a vast bookkeeping process including blue pencil numbers, tax stamps and holes of different filing systems. This being the reason why single-sheet documents can be as exciting as books with many pages.
Scroll down to see some examples. At the bottom you will find a link to Flickr with many more sheets.