I want a Jag – I own a Prius. So…
>Automobilia
I watch Top Gear, I buy Classic & Sports Car Magazine, my absolute favourite is Carl's Cars (a Magazine about People). I recognize most classics a mile away BUT I currently drive a Prius. Actually… most time I use my folding bike (Brompton) and train service to travel. Bliss.
My car career: I've owned four Mini's (one was a Mini Van), a Renault 4, two Lancia's Delta, a Subaru Mini Jumbo (with skirts from the previous owner), two Renaults Clio (last one a 16V), an Alfa 33 sportswagon, a Volvo 245 (with extra row of foldable seats), a Toyota Previa, a Seat Alhambra and currently a Prius. Where's the logic in my choice? It reveals that I love the real, bread&butter classics until I get disappointed by the costs. After which I  tend to buy something – boring?
Of the cars I owned, the ones I liked most were the Mini Van, the Lancia Delta 1600, the Clio 16V (fast!), the Volvo 245 (which stopped me from driving like a 16-year old) and the 'old' Previa (because it was BIG and it was my first automatic – and, an iconic design). But in the end, I think, the car that did the job in the most comfortable and elegant way at a a very reasonlble cost was the Renault 4. Cheaper than my bicycle and better than any train.
So. I love cars as a cultural phenomenon. As genuinely contemporary sculptural objects. And sometimes as means of transportation. For practical reasons my love for cars so far is restricted to the documentation of –
But…
I want an XJS 12. I want it BADLY.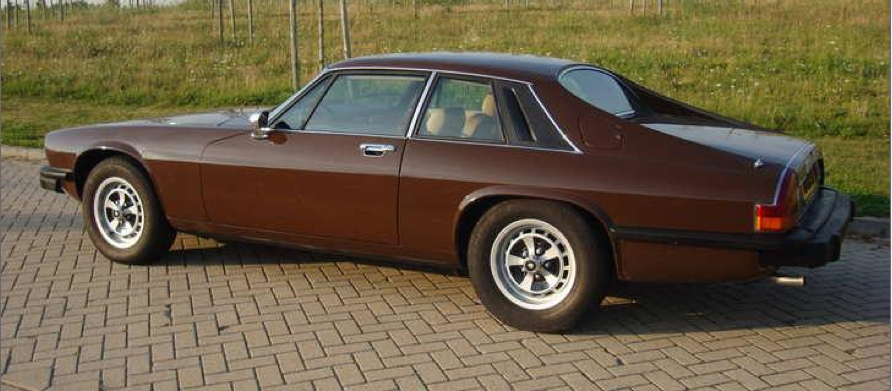 Thank you for the photograph whoever was selling this car on internet in 2011, I love this colour